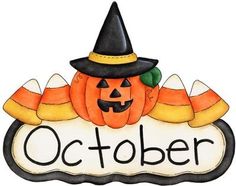 Dear Parents/Guardians,
Can you believe your children have been in school for one month already? I can't! During the month of October your children will experience exciting learning activities. We will be learning about community helpers, the five senses (look, smell, taste, touch and hear) and pumpkins. We will learn about our community and how community helpers can help us such as firefighters, police officers, dentists, doctors, teachers, and more. We will learn what our five senses are and how we use them everyday in daily activities.
We will begin our pumpkin theme, children will learn the life cycle of a pumpkin and the different parts of a pumpkin. We will describe how a pumpkin looks and feels inside and outside using our senses. During Religion, we will learn the Rosary and a Pumpkin prayer. We will continue practicing the Our Father prayer.
Sincerely,
Ms. Surdo
Important Dates:
October 9th- Rosary Rally 9:45am (Families are invited to visit classroom and do a craft)
October 14th- Columbus Day (No School)
October 15th- Yankee Candle Sale Ends
October 25th- Family Fun Night Halloween Party
October 28th- Walk-a-thon
October 29th- Sugar Pumpkins
October 30th- Walk-a-thon (Rain Date)
October 31st- Halloween Parade 9:15am